BSc, MBChB, ChM, MAICD, MRCSI, FRACS

Specialty: General Surgery
Phone: 08 9841 3500
Email: admin@gsspecialistcentre.com

Born into a medical family — his father is a neurologist and his mother is a nurse — there was only ever one calling for Dr Edward Yeboah. Born in Ghana, West Africa, he followed in his father's footsteps and attended medical school, ultimately winning the Best Student in Surgery prize. After his internship, he moved to the UK where he worked as a Senior House Officer, entered the Basic Surgical Training scheme in West Midlands and became a Member of the Royal College of Surgeons in Ireland.

Edward migrated to Australia in 2007 and worked in Darwin for four years as a registrar, gaining vast experience in several aspects of surgery. In 2012, he joined the training rotation in General Surgery, Western Australia, completing training in 2016. Edward has also obtained a Master's degree in surgery from the University of Edinburgh, and is a Lieutenant in the Royal Australian Navy Reserves.

Mr Ed Yeboah's specialities are:
• Laparoscopic Hiatus hernia repair and anti-reflux surgery
• Laparoscopic Incisional hernia repair
• Hand surgery, including trauma, Dupuytren's disease, tendon injuries
• Breast cancer surgery

Professional Affiliations:
• Fellow Royal Australasian College of Surgeons
• Member, Royal College of Surgeons in Ireland
• Member, Australia Military Medicine Association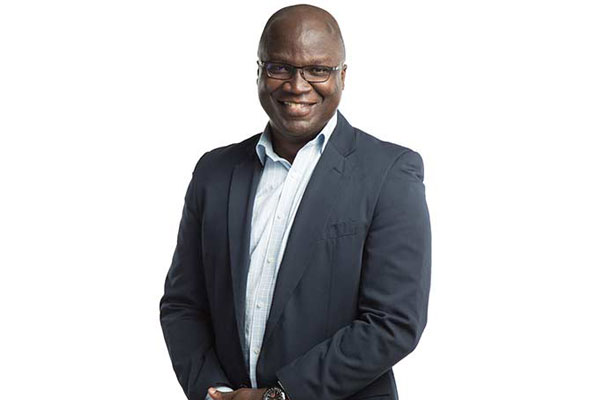 MBBS, FRACS

Speciality: General Surgery
Phone: 08 9841 3500
Email: admin@gsspecialistcentre.com
Languages Spoken: Mandarin, Cantonese, Malay, Hokkien and Hakka
Willy has joined Albany Day Hospital and is consulting at the Great Southern Specialist Centre in Mira Mar. He has a specialist interest in Upper Gastrointestinal, and Bariatric Surgery and performs surgery in Perth's Hollywood Private Hospital, Subiaco for overnight patients. Willy grew up in Malaysia and moved to Perth in 2003. After finishing medical school at the University of Western Australia, He completed his internship and residency at Royal Perth Hospital, where he met his wife.

Willy was a medical student on a rural rotation the first time he moved to Albany in 2005. His positive experience in the region lead to his return to Albany for further experience and training as a surgical registrar with his amazing, then-pregnant wife and 2-year-old daughter. Willy completed his surgical training in WA, and then went on to spend 2 years in Sydney to pursue a fellowship in upper Gastrointestinal and bariatric surgery. When the opportunity to return to work in the region presented itself again, he and his family were left with no doubt that this is where Willy would establish his career.

Willy is fluent in Mandarin, Cantonese, Malay, Hokkien and Hakka. Outside of work, he enjoys spending time with his family, hiking, cycling and travelling. Willy is a Fellow of RACS, Member of General surgeons Australia, a Member of ANZGOSA, Member of ANZMOSS and a Member of GESA.
MBBS, FRACS

Speciality: General Surgery
Phone: 08 9841 3500
Email: admin@gsspecialistcentre.com

Tom grew up in country Victoria where he completed all of his schooling before moving to Melbourne for Medical School. Following completion of his degree and intern year he moved to Perth with his wife Sarah. He commenced surgical training in Perth that was based entirely on a long term aim of living and working in Albany. Throughout his surgical training and career, this desire to promote regional and remote surgical practice as a pathway and career choice for others has been a major motivation.

As a trainee, he was an active voice within the Provincial Surgeons of Australia(PSA). He utilised the training opportunities this group opened up to tailor his skill set for regional work. Upon commencing his consultancy in Albany, Tom has remained an active member of the PSA and has been the Treasurer for over 10 years as well as hosting its meeting in 2016. He has been involved at a state and national level on surgical training in regional and remote areas and how to address the ongoing shortfalls.

Professionally Tom is an active member of the Royal Australasian College of Surgeons and has held a number of positions within the organisation.
• Member of Court of Examiners Royal Australian College of Surgeons (General Surgery)
• Director of Surgery WA Country Health Services
• Director of Surgery Albany Health Campus
• Faculty of Definitive Surgical Trauma Course

Tom has special interests in:
• Breast Cancer
• Colorectal Cancer
• Laparoscopic Surgery

Tom has received the following awards:
• 2017 Royal Australian College of Surgeons (RACS) Award
• 2018 Certificate for Outstanding Service to the RACS WA State board
• 2018 Certificate of Outstanding Service for education and trainee supervision